Restore Your Connection with Couples Counseling in Atlanta
Strengthen your communication and enhance your love for each other with online or in-person couples counseling for dating, engaged, or married couples.
Remember that moment when you knew this was the person for you?
Perhaps you felt a catch of your breath, your heart beat a little faster, or you felt a little flustered.

You knew this was a relationship worth preserving — worth working on.
Yet, maintaining a close, intimate relationship can be challenging. 
The world and life can interfere — life stress, daily demands, little time or energy.
You and your partner may… 
Feel pulled in different directions

Struggle with how to express your feelings about your relationship, current goals, and life together 

Feel unsure how to talk about the hard topics without it turning into a fight

Be facing tough life situations or transitions such as loss, work stress, changes in what you want from your life, or infidelity

Keep a mental list of things that have gone wrong or annoyances which crop up during arguments

Feel like you're drifting apart

Wonder whether this really is the right relationship
You can reconnect and build a stronger relationship with our Atlanta couples Counseling — no matter your current challenges.
Our Atlanta therapists can help you and your partner reconnect, improve your communication with each other, fine-tune your relationship, or work through difficult relationship issues — even if you feel your relationship is hanging on by a thread. 
Our couples counseling in Atlanta is tailored to your unique needs. We work with you and your partner to create a safe place for you to explore your relationship in a judgment-free space. 
We are trained in the Gottman method and Prepare/Enrich. We also use an integrative therapeutic approach incorporating various tools, techniques, and approaches to help you evaluate and enhance your relationship.
Atlanta couples Counseling can help strengthen relationships at every stage.
Whether you're dating, engaged, or married, our Atlanta couples therapy can help you and your partner address the relationship issues that you're facing.
Our licensed couples therapists can help…
Dating couples

wondering whether this is the forever relationship you're seeking

Engaged couples learn valuable relationship and communication skills to help start your marriage on the right foot with a certified Prepare and Enrich Premarital Counselor
Married couples

rekindle their passion for each other, break habits that may contribute to misunderstandings and arguments, build healthy communication strategies and skills, or navigate challenging relationship or life issues to help you repair, rebuild, and reconnect in a new way. 
Our licensed Atlanta couples therapists are here for you and your partner, so you can reconnect, redefine your relationship, and grow closer.
Call us today to learn more about couples counseling in Atlanta and to schedule your free consultation with one of our relationship therapists.
Articles Related to Atlanta Couples Counseling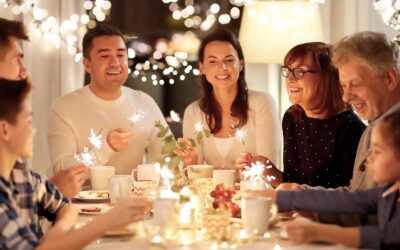 Author: Grace Guyton A few years back, my family started a yearly GoogleDoc to share our Christmas wish lists.  We each add some items we'd...
read more