Feel Calmer and More Grounded with Anxiety Therapy in Atlanta
Learn to manage the emotional distress that's holding you back in your life and relationships, and build coping skills with anxiety counseling.
Free Consultation
Contact Us
You can work through the anxieties, fears, and pain that are holding you back in your life and relationships.
Occasional feelings of anxiety, worry, or distress happen to everyone. 
Yet, persistent anxieties, fears, or worries can start to interfere with your daily life — leading to high levels of stress, chipping away at your self-confidence, and making it hard to be fully present in your life and relationships.
You may…
Struggle to focus 

Feel dissatisfied with yourself and your relationships

Struggle with negative self-thoughts 

Feel tense and have trouble sleeping

Avoid certain situations or people

Feel less in control of your life

Experience panic attacks

Doubt yourself
You can learn to manage your anxiety so you can be more present in your life and relationships.
Our integrative anxiety therapy in Atlanta is tailored to your unique needs, so you receive the right support and tools to help you move forward in your life and relationships.
Our licensed therapists incorporate various evidence-based strategies, including:
Cognitive Behavioral Therapy (CBT)

Brainspotting

Mindfulness
We will create a safe, supportive environment that allows you to explore your feelings, thoughts, and behaviors. So you can gain the insights and strategies you need to let you move past your anxiety and move toward the life you want.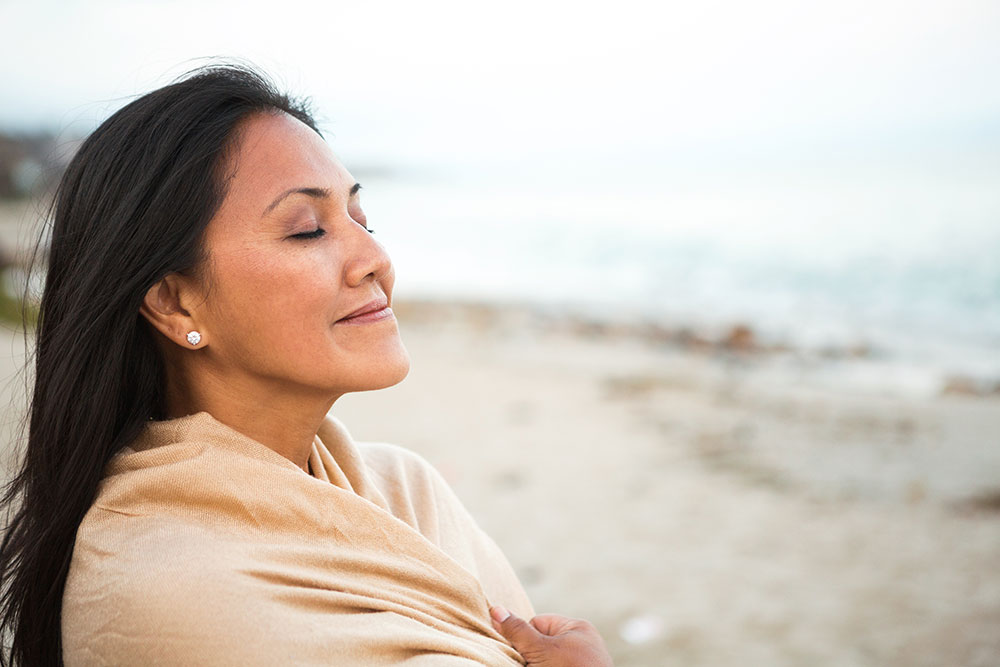 Feel empowered, confident, and connected with others with our anxiety therapy in Atlanta.
You don't have to work through your anxieties, fears, and worries on your own. We are here for you.
Anxiety counseling will help you feel more confident in your ability to manage difficult emotions, stress, and situations. 
You may also feel more connected with yourself and your life goals, which can strengthen your relationship with others. 
During therapy, you'll learn:
What's contributing to and maintaining your anxiety 

Effective strategies to help you counter and manage difficult feelings and thoughts

Ways to manage physical reactions to your anxiety, panic, or stress

How to set effective boundaries

Powerful communication and coping skills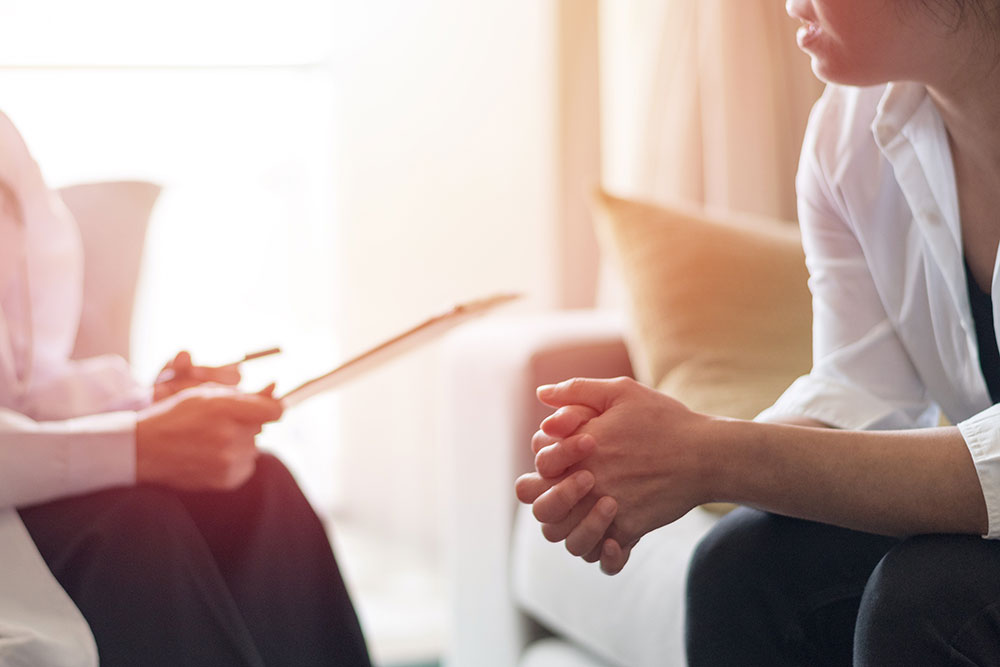 You can live a less anxious life. And you don't have to do it alone.
Our anxiety counseling in Atlanta can help you work through difficult emotions, situations, and negative self-talk that are currently interfering with your life.
Schedule your free consultation with one of our licensed therapists today to start managing your anxiety, worries, stress, and fears.
Articles Related to Anxiety Therapy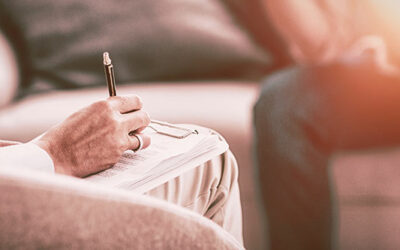 Research has shown that approximately one in 25 adults in the United States struggle with a serious mental illness. These include major depression,...
read more
FAQs About Anxiety Therapy in Atlanta
What is Anxiety Therapy?
Anxiety therapy is designed to specifically address symptoms of anxiety that may be interfering with your daily life.  You will learn more about the root of your anxiety, the symptoms it causes, and how to effectively manage it so that you can live a less anxious life.
How does Anxiety Therapy work?
Together, you and your therapist will explore what's contributing to your anxiety, how it's affecting you, and how you can move forward in your life.  Your therapist will take an integrative, unique approach that is tailored just for you.  Together, you will learn effective strategies to help navigate difficult thoughts and feelings, learn tools to help you manage physical reactions to anxiety, panic, or stress, set effective boundaries, and learn powerful coping skills.
When is Anxiety Counseling needed?
If your anxiety is interfering with relationships, making it hard to focus or sleep, or is generally keeping you from living the life you want you should consider seeking professional help.  Our therapists are trained in evidence-based methods to provide the support and guidance you need in coping with anxiety, stress, or panic. 
How much does Anxiety Therapy cost?
Cost varies depending on the therapist, but you can expect to pay between $130-175 per 50 minute session.  All of our therapists offer a reduced fee if finances are an issue. 
How long does the Anxiety Therapy process take?
This can vary from person to person depending on the level of anxiety and individual goals.  Some people find the help they need in 6-8 sessions, while many people find it helpful to have on-going support.  Talk to your therapist about your goals for anxiety therapy as you are first getting started, and they will help you track and determine when your goals have been achieved.
How do I know if Anxiety Counseling is right for me?
If your anxiety or worries are getting in the way of your life, such as interfering at work, in relationships, or with your sleep or mood, anxiety therapy can help.