Focus on You — Individual Therapy for Adults in Atlanta
Reconnect with yourself, your relationships, and your life by working through emotional, situational, or traumatic issues that are holding you back with online or in-person individual therapy.
Rekindle your excitement for your life and passions by working through past or current challenges.
Relationship struggles, life transitions, and problems happen.
But it doesn't mean you have to deal with them on your own.
Sometimes difficult situations, traumas, and feelings can build — making it hard to focus or be present in your life and relationships. 
Sometimes, you may feel stifled and disconnected from yourself — without a specific problem or concern that you can pinpoint.
As a result, you may end up feeling like you've lost your way. 
Support and guidance from a trained professional can help you work through current and past challenges so you
can
reconnect with yourself and your life.
Gain the insights, skills, and support you need to love your life again.
At Fava Counseling, we don't believe there is one way or one solution.
Our licensed counselors work with you to identify your goals and create a therapeutic path that's tailored to your needs.
Our integrative approach allows us to incorporate effective tools and strategies from various evidence-based therapies, including Cognitive Behavioral Therapy, Brainspotting, mindfulness techniques, and more.
During individual therapy, you will:
Have a safe, supportive space to talk openly with your counselor without fear of judgment

Gain insights on past and current situations, emotions, or events that may be influencing you or holding you back

Learn tools and skills to help you work through current or past situations, cope with stress, create healthy relationships and boundaries, or manage emotions, such as depression or anxiety 

Gain clarity on your beliefs, values, and life goals

Learn more about yourself and your partners to gain insights and clarity that promote your self-growth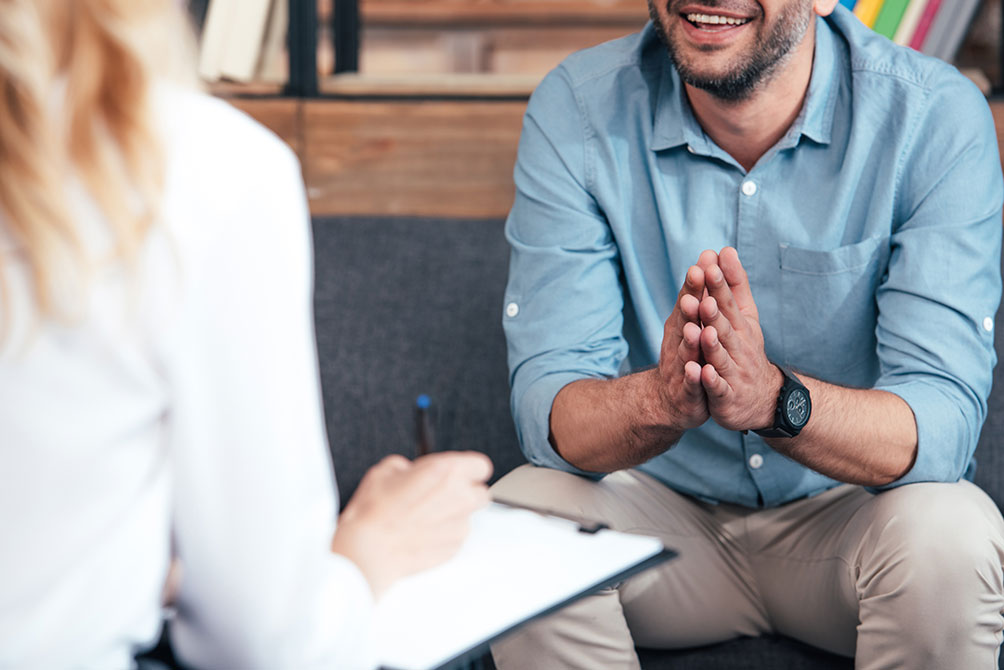 We can help you work through whatever is holding you back.
There are many reasons for starting individual counseling. 
If you're seeking support, clarity, or want a change, our licensed professional counselors can help you.
Some presenting concerns we can help with include:
Past or present relationship issues, whether romantic, friendship, or family-related

Significant life changes and transitions, such as divorce, grief, infertility, or becoming a parent

Spiritual exploration

Self-esteem and self-image

History of trauma or sexual abuse
Stress management and finding a healthy work/life balance

Anxiety, depression, and emotional health, such as feeling too much or too little

Self-growth to feel more connected with yourself and your beliefs

General feeling of unhappiness or dissatisfaction with your life

Career changes
Are you ready to move past obstacles in your life and move toward a life that brings you joy?
Our individual counseling can help you work through difficult emotions, situations, and relationship challenges that may be holding you back.
Schedule your free consultation call and speak to one of our licensed counselors to see how we can help you achieve the life you want.
FROM OUR BLOG
Learn more about building healthy relationships, improving communication, managing stress and anxiety, personal growth, and more.